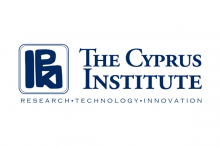 About the Organisation
The Cyprus Institute is a non-profit research and educational institution with scientific and technological focus. It consists of 4 research Centres that address challenging problems both at the regional and international levels. The novelty of the Institute derives from its structure that consists of issue-oriented, rather than discipline oriented research centres, in an interdisciplinary environment. The Government of Cyprus supports The Cyprus Institute, viewing its establishment as important to its overall policy of transforming Cyprus into a regional centre for research and education.
The Climate and Atmosphere Research Centre (CARE-C) is the fourth research centre of CyI. Established with the support of the European Commission and the Cyprus Government at the level of 45 million euros for the period 2019-2026, CARE-C currently holds 75 research staff (of 10 different nationalities) and aims to become a regional knowledge hub for Air Pollution and Climate Change research, aiming at sustainable solutions, addressing societal challenges of Cyprus and the Eastern Mediterranean and the Middle East region.
Role in CoCO2
The Cyprus Institute actively contributes to WP2 Prior and ancillary information, WP6 Integration, testing, application and initial validation of prototype systems and WP8 User engagement.