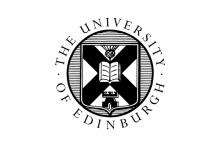 About the Organisation
The University of Edinburgh is a higher education institute. It is typically ranked within the top 20 universities in the world and a founding member of the Russell group Universities that promote excellence in teaching and research. According to Nature magazine the University of Edinburgh includes the largest number of world leading and internationally excellent staff in Earth and Environmental Science in any UK HEI. The School of GeoSciences includes established groups studying many experimental and theoretical aspects of atmospheric composition, dynamics, and land-surface processes related to greenhouse gases and carbon cycling.
Role in CoCO2
UEDIN contributes to WP5 Connecting scales and uncertainties through the account for correlated uncertainty and samples biases in satellite data. 
In WP4 Local and regional modelling and data assimilation, UEDIN explores model and observed CO2:CO:NO2 correlations in satellite column space and how these atmospheric constraints can be used to separate combustion and non-combustion sources of CO2. Together with MPG, UEDIN co-ordinates the inversion of CO2 emission across a European domain, with a focus on the UK, using the nested GEOS-Chem model and the corresponding EnKF, in situ data, NO2 (or CO) data from TROPOMI and CO2 from a selection of available satellite instruments.
Finally, UEDIN also contributes to WP6 Integration, testing, application and initial validation of prototype systems.